A few weeks ago my hubby and I finally visited Dubrovnik, "the jewel of the Adriatic" or "Kings Landing" (for the Game of Thrones fans). It was the final must-visit destination on our initial European travel list. I can't believe it has taken us so long to visit this beautiful historic city. It really felt like a dream being there.
I've always been intrigued by Dubrovnik ever since I saw beautiful pictures of this seaside walled city with its orange rooftops. I was quite surprised to learn how many people didn't know of Dubrovnik or where it is. So I thought I'd share some interesting facts about the city. This post is also a photographic journey of Dubrovnik through my eyes. I struggled to decide on/reduce the number of photos to share with you as the city is such a picturesque place to photograph. So happy reading and browsing! 🙂
Some interesting facts about Dubrovnik
Dubrovnik is in Croatia. Croatia is located in southeastern Europe along the Adriatic Sea bordering Hungary, Serbia, Bosnia and Herzegovina, Montenegro and Slovenia.
According to the 2011 census the total population of Dubrovnik was 42,615.
In 1979 the city joined the UNESCO list of World Heritage Sites.
Centuries ago part of Dubrovnik was originally an island separated from the mainland by a channel. Eventually this channel was filled up and was merged to become one city. This channel is now known as Stradun and is the main street of Dubrovnik.
The TV show Game of Thrones was filmed in many parts of Dubrovnik which of course led to a massive tourism boom.
Dubrovnik has also become a highly popular cruise destination. This meant that the city had to enforce an agreement with the cruise liners on the number of people allowed to enter the city to control overcrowding.
I hope you enjoyed looking at my photos as much as I enjoyed taking them. Watch this space for next week's post for my tips and must do's in Dubrovnik 🙂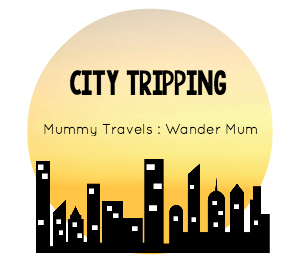 Never miss a post