THIS POST CONTAINS AFFILIATE LINKS.
In last week's post I shared a photo journal of our recent trip to Dubrovnik. Today's post shares the attractions that were a must on my list. Admittedly we didn't get to visit the inside of Churches, museums and galleries as the weather was great for most of the 3 days that we were there. Besides for sharing the must do's, I have also included tips that can help to have a more enjoyable experience of the city.
Dubrovnik Tips and Must Do's
1. Get up early to discover the Old Town
While researching about Dubrovnik I encountered a lot of articles talking about how busy the Old Town is. For some people they didn't even enjoy their visit as the place was just too crowded. A word of warning – it's true! It is very busy in the Old Town with loads of tour groups and day cruise hoppers. Over the years I've become less keen on crowds but as I was mentally prepared for this from my research I knew what to expect. I'm glad that we visited Dubrovnik in October rather than at the height of summer as I can only imagine how much worse it could have been. Before planning a trip to Dubrovnik it is worth checking cruise liner schedules by googling "Dubrovnik cruise liner schedule". This will tell you the expected number of passengers on a ship. The number of passengers start to decrease from September onwards.
Now that I've told you how busy it can get in the Old Town, if you're into photography it can be rather annoying trying to take pictures when there's loads of people in them. So the solution to this is to get up early! I am always amazed at how different a city looks and feels when there's no one else or very little people around. The only thing you will have to compete with are the delivery vehicles that start their early morning deliveries to the restaurants and businesses.
2. Walk the City Walls
A walk on the city walls is definitely worth it for the many views from different angles. We were also incredibly impressed with how well preserved the walls are. This was our first experience where it felt like you were walking on a walled city in comparison to Lucca in Italy where the walls were so wide it felt like you were walking on a road.
If you visit the Fort Lovrijenac or St. Lawrence Fortress on the same day as doing the City Walls then you get a discounted rate for the City Walls walk.
A tip I read is to start the walk at Ploce Gate this means you'll be walking downhill for the best views. Also try to plan your excursion to start in the late afternoon leaving yourself 3 hours. Check on the closing time which varies from 6:30 pm to 7:30 pm in the summer.
If the weather is hot as it was for us then make sure that you've put on sunscreen, have a bottle of water, a hat and sunglasses. There's not much shade on the city walls so be prepared. There are however 2 or 3 bar stops along the route where you can stop for a drink.
3. Do a guided walking tour such as Game of Thrones
I was keen to do a walking tour as it's always great to get indepth knowledge from a local in the city that you're visiting. Even though we haven't watched all the Game of Thrones seasons yet we decided to do the walking tour anyway.
While researching for tours I decided to go with tour guide Tomislav's Game Of Thrones Dubrovnik Walking Tour as he's been recommended by other people. The cost of a private walking tour for the 2 of us was the same as a large walking tour group through Viator.
I'm so glad we did do the tour as it's now so much fun watching the show as we can't believe that we were in the same locations where filming took place. We were also lucky enough to do the walk early in the morning meaning that we were able to experience a lot of places in peaceful wonder.
4. Have a drink at a cliff bar
When I read about this cliff bar I knew it had to go on to my to-do list. There are 2 cliff bars known as Buza Bar 1 and Buza Bar 2. I'm not sure which one we ended up at but it was probably the smaller one of the 2. The bar only serves drinks and offers amazing views of the endless blue sea.
5. Take a cable car to the top of Mount Srd
This attraction is also worth the views and the queue. We queued for about half an hour before we could get onto the cable car. Once we got to the top we were greeted by hordes of people taking selfies. You can imagine my delight! So we took a few photos around the viewing platform area and decided to walk away from the crowds. This was the best decision as we actually got a better view of the Old Town, the islands and the sea away from the viewing area. We sat on the rocks for almost an hour just soaking it all in.
6. Discover great restaurants in the Old Town
There are so many restaurants in the Old Town that it might be hard to decide on where to go or what to eat. Rather try the restaurants off the main street. A friend recommended a great Croatian grill restaurant to us called Lady Phi Phi. We enjoyed the food so much that we ate there twice besides for the fact that we do enjoy good outdoor barbecued food or as we would call it – a braai. The restaurant also offers great views over the city 😉 Other great restaurants that we can recommend were Pizzeria Tabasco and Azur Dubrovnik.
Another tip is to carry extra cash for tipping. We ran out of cash and wanted to tip a waiter by adding it to our credit card bill. He told us not worry as waiters have to pay 40% tax on their tips! Boy did we feel bad about that!
7. Explore the Old Town at night
Explore the Old Town at night when all the lights come on. Climb the stairs and take a look back at the lanterns. There might also be musicians playing music in the square on Stradun which definitely adds a great atmosphere at night.
8. Visit Lokrum Island
Lokrum Island is about a 15 minute boat ride from the Old Port and is the closest island to Dubrovnik. We spent a few hours walking around the island. There are also Game of Thrones film locations to visit on the island. Although we didn't find much to do there, it was a nice way to spend a few relaxing hours. The highlight of our visit was seeing the beautiful peacocks and having a delicious lunch at the Monastery Restaurant.
Dubrovnik Packing Tips
According to historical weather averages the weather in Dubrovnik in September and October is fairly decent, not stifling hot but there is also a chance of wet weather. The days leading up to our trip to Dubrovnik the weather forecast was very unpredictable. It looked like it was going to be warm but also rainy or thunderstorms. I wasn't sure how to pack so I had a mix of summer and cooler weather clothing. If you're visiting in the shoulder months and the weather forecast looks a bit iffy I'd recommend packing the following:
A waterproof rain jacket or an umbrella. You could also ask your hotel in advance if they have umbrellas for guests to use.
Comfortable walking shoes – You will do a lot of walking around Dubrovnik so it's important to wear comfortable shoes. The north side of the Old Town is steep and there are many stairs to climb. The marbled streets of the Old Town can also get slippery when it's pouring with rain so high heels and flip flops might not be ideal. I have 2 pairs of comfortable shoes that I can highly recommend for walking: Nike Juvenate trainers and Birkenstocks.
A basic pashmina scarf or shawl is perfect for the cooler evenings or when there's a cool wind.
Sunscreen
Hat or sunglasses
Even though Dubrovnik was busy when we visited at the beginning of October, I still loved our visit to the city. I hope I haven't put you off. The steps we took to reduce a lot of crowd encounters made a huge difference to our experience and I would definitely return for another visit!
This post contains affiliate links. This means I make a tiny little amount of money if you buy anything but you're not charged anything extra. Thanks!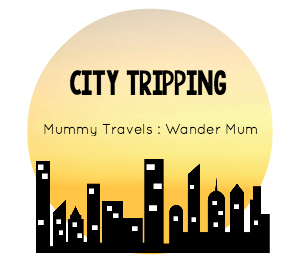 Never miss a post